Recently, I just went to Ayur-V Ayurvedic Hair & Beauty Care Center in Gombak to try out their Shirodhara Oil Relaxation service which at present promotion compliment the face herbs mask treatment, head massage and foot soaking services which I found is quite reasonable and worth for a try. The price range is inexpensive after I compared a few Ayurveda service providers in the market.
The service is great whereby the person in charge explained to me clearly the concept of Ayurveda, history and the benefits of Ayurvedic treatment. They demonstrated passion in giving the best services and sincere to help customer to improve their hair conditions.
The service is variety and covered from head to toe which is a one stop professional ayurvedic treatment center in malaysia. The founder Ms Kala learned the Ayurvedic course from India and open the shop in Malaysia by transporting all techniques and manpower from India to give the authentic real services of Ayurvedic treatment to Malaysians.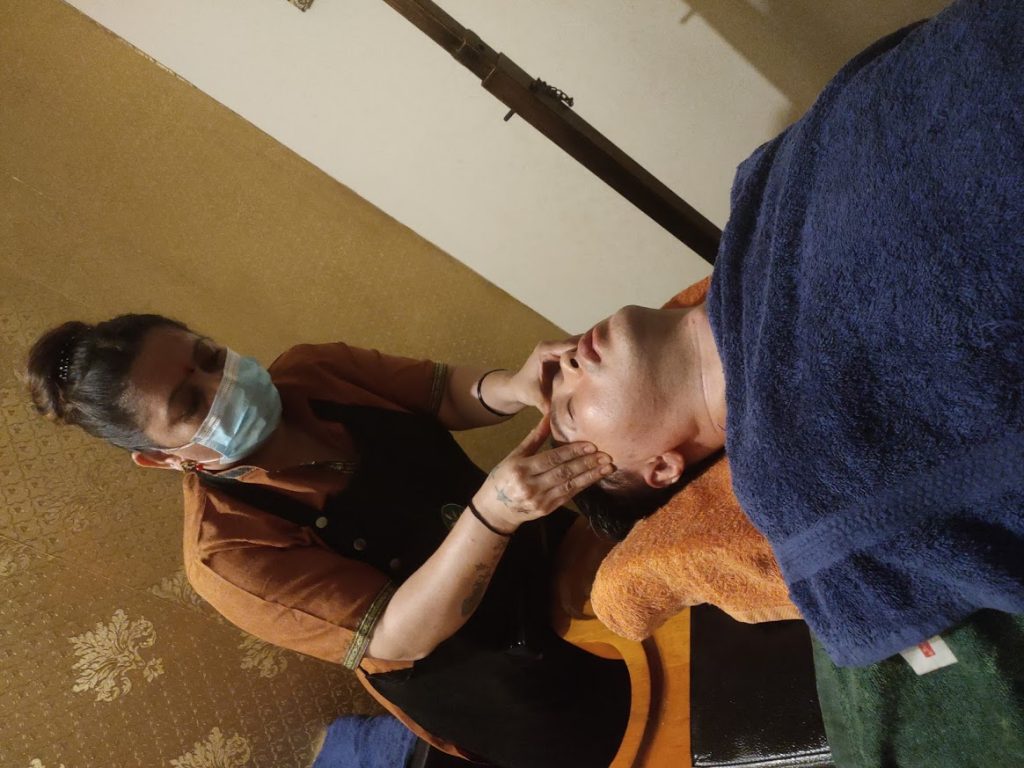 I have headache and partial migraine due to work stress and often face computer for long hours. My hair scalp started getting unhealthy which facing oily hair scalp, dandruff, inflamation, minor hair loss and freeze oil scalp issue which caused itchiness on and off. I get to know this via social media facebook and instagram advertisement. Due to the first trial price is affordable, I decided to give myself a try on the Indian Herbs Ayurveda Hair Treatment services.
According to the staff, they mixed more than 18 types of traditional herbs and castor oil to drip in hair scalp which will helps to improve the blood circulations and improve the hair scalp condition. They also preheated the oil to keep warm to helps the ingredients more easily absorbed by the human skin. The ingredients inclusive of : amla, hibiscus, bhringraj, thriphala, shikakai, henna and etc. They will mix the herbs according to your situation and body condition.
The consultation is complimentary, Ms Kala checked my hand and informed me I under stress and might not eat on time which caused stomach got wind and gastric on and off. She also said I often late sleep which my liver is not detoxing well which cause I cant sleep well at night time. The justification is correct and I admitted. She mixed the herbs more to relaxation and detox hair scalp for me with special customization. Indeed appreciated her effort, I can sleep better after the treatment when I back home.
The treatment is estimated around two and a half hour. They dripped the Shirodhara oil 4 times and which I feel my head getting more relax and a warm feeling on my head scalp. The overall experience is comfortable, relax and feeling great.
The equipment bed and drip mug holder is imported directly from India. The staff also quite skillful to perform their routine task to improve my hair scalp condition.
The staff also performed me the face mask treatment with the traditional indian herbs, I feel my face getting more radiant after the treatment service.
The overall feeling is relaxing and can feel my skin get tightened after the facial treatment services.
Face also slimmer a bit after the pressing technique imposed.
The environment also no disturbance and feeling peace with the comfortable lighting and clean bed sheet.
Before treatment commence, they also helped me to perform a foot soaking cleanse services to discharge all negative energy from my body.
The overall treatment is delightful and satisfied. Amazed with their skill and professional knowledge.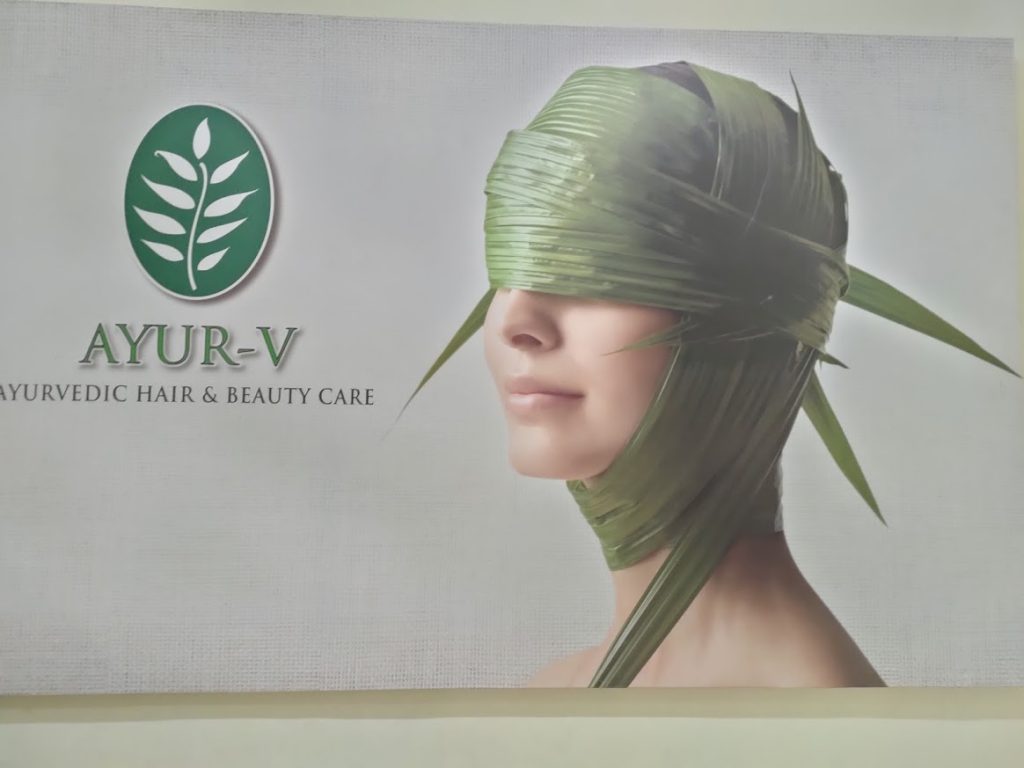 If you are interested, you may contact them via below information :
Contact Number : +6 03-61876969
Whatsapp Number : +6 012-2027882
Address : 29, Jalan Prima SG1, Prima Sri Gombak, Batu Caves, Selangor, Malaysia
Facebook : Ayur-V Ayurvedic Hair & Beauty Care
Instagram : @ayurayurvedic
Waze : https://waze.com/ul/hw2866jxw4
Now they having hari raya promotion and you may check their social media to grab the promotion price.
You may need to call in advance to secure the appointment because the appointment might full and high demand from the existing returned customer.